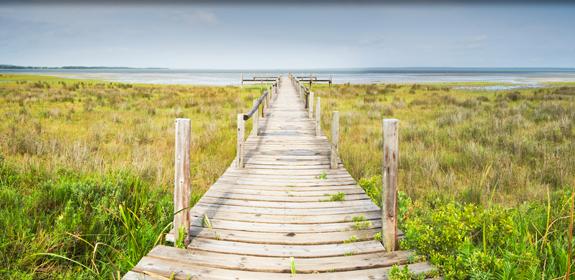 Mission, Vision, Goals & Values
The Foundation supports a diverse portfolio of research projects, from understanding the mechanisms of disease, to improving clinical treatments, to public health initiatives that
prevent illness—all founded on excellent science.
Vision Statement:
We envision continual improvement in people's health as a result of research being converted to practical benefit.
Mission Statement:
We will be an imaginative, collaborative and engaged participant in the process that begins with rigorous health research and ends in realized health benefits and by doing so give the vision of Ethel Donaghue its best expression.
Goals:
Promote knowledge uptake of health research into the realms of health care delivery, practice and policy.
Advance the Foundation's mission by collaborating with people and organizations that have the opportunity and responsibility to improve health.
Ensure that our grantmaking programs are structured to support rigorous research that more directly leads to a positive impact on health.
Identify and support researchers and organizations whose work encompasses the principles of knowledge uptake.
Build networks and collaborations to test innovative ideas related to grantmaking and health research.
Contribute to efforts, both internal and external to the research enterprise, that optimize the capacity of health research to address the needs of policymakers, practitioners, and consumers.
Values:
Steadfast in our commitment
The purpose entrusted to us by Miss Donaghue in her will is an immutable mandate for us, and we will be unwavering in our resolve to give her vision its proper meaning and best expression in a context of changing facts and conditions.
Principled and practical
Guided by the balance between Miss Donaghue's lofty vision and her common sense practicality, we will ground our execution of her trust upon solid principles while applying them in ways that focus on the practical.  While being ready to risk in our search for ways to make a difference in health, we will maintain the integrity and the prudence that mark the work of a fiduciary.
Engaged to the point of effect
Our method of operation will be active engagement with those involved in seeking to benefit human health.  As a complement to our research funding we will collaborate with others to promote uptake of health knowledge.  Somebody should be seeing to it that scientific advances are actually taken up by users — and we are somebody.
Respectful and reflective
We respect not only Miss Donaghue's intent but also, through an integration of ethics and science, the human subjects of research and those with whom we work for the betterment of human health.  We will strive to balance: our pursuit of new knowledge with its translation into actual use; scientific exploration with thoughtful reflection upon the implications of discovery; and the gaining of knowledge with the pursuit of wisdom to temper its use for practical benefit to human life.