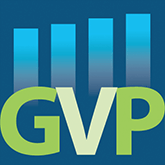 NOW OPEN
The Donaghue Foundation announces its 2019 Greater Value Portfolio grant program that will fund research projects for two years with a maximum amount of $400,000 per award for the purpose of advancing promising approaches to achieve a higher value healthcare system. The goal of this program is to test approaches and tools that organizations can readily use to improve the value of the healthcare they provide to their patients and communities.
We believe value in healthcare is achieved with uniformly high quality outcomes and favorable patient experience for the money we spend. Symptoms of poor healthcare value include:
high and rising healthcare costs,
unwarranted variation in prices,
unaffordable cost of care burden on patients and families,
unacceptable variation in quality, and
lack of transparency in both price and outcomes.
Investigators conducting research to develop actionable solutions to one or more of these symptoms of low value healthcare are encouraged to apply to the Greater Value Portfolio program.
Eligible topics include studies that focus on improving value through promising strategies using one or more of these approaches:
Test models of care, coverage or system change that seek to improve value by addressing one or more of the symptoms of low value,
Reduce routine treatments, tests, and screenings for patients for whom the potential harms (including financial harm) outweigh potential benefits,
Provide tools to help consumers make decisions about their healthcare based on value, including the cost of care to patients, in addition to other patient-centered factors,
Promote conversations between patients and their clinicians and care teams about preferences and trade-offs related to alternative treatment options and /or out of pocket cost burden to patients and families,
Offer solutions to problems of, poor quality, low value care that disproportionally impact vulnerable populations such as uninsured individuals and members of minority groups.
Eligibility Criteria
This program is open to investigators at tax-exempt research institutions in the United States. In order to receive the award, the applicant must partner with an organization that delivers healthcare services.  The applicant must also provide evidence of the likelihood that positive research findings will be implemented by the partnering organization and others to bring greater value to health and healthcare.  Acceptable partnerships include, 1) a researcher based at a research institution partnering with a healthcare organization, or 2) a researcher based in a research unit embedded within a health system.
Timeline for Application Process
April 30, 2019                          Letters of intent due
June 3, 2019                            Notice of LOI decision
August 16, 2019                      Applications due
November 1, 2019                  Funding decisions will be made
December 1, 2019                  Grant term begins
How To Apply
Greater Value Grant Announcement 2019
Greater Value LOI Instructions & Form 2019
Greater Value Application Instructions 2019*
Greater Value Application Forms 2019
Greater Value Frequently Asked Questions
An informational webinar that walks you through the process of applying to the Greater Value Portfolio grant program is posted below.
Greater Value Portfolio webinar slides
*Greater Value Application Instructions were updated on 4/17. A previous travel cap in the budget section was removed.
Past Awardees
2018
Bryan Dowd, PhD
University of Minnesota
"Incorporating Quality of Care Information into a Tiered Cost-sharing Health Insurance Benefit"
Partner organization: State of Minnesota
Kai Yeung, PharmD, PhD
Kaiser Permanente Washington Health Research Institute
"Value-based Formulary-Essentials: Testing and Expanding on Value in Prescription Drug Benefit Design"
Partner organization: Premera Blue Cross
Sapna R. Kudchadkar, MD, PhD
Johns Hopkins University
"Impact of a Multifaceted Early Mobility intervention on Clinical Outcomes and ICU-acquired Morbidities in Critically Ill children"
Partner organizations: Children's Hospital, St. Petersburg, Florida; Our Lady of the Lake Children's Hospital, Baton Rouge, Louisiana; Advocate Children's Hospital, Park Ridge, Illinois; Boston Children's Hospital
Nadine Jackson McCleary, BSN MD MPH
Dana Farber Cancer Institute
"Assessing toxicity and adherence of oral cancer therapy with ePROs"
Partner Organization: Dana Farber Cancer Institute
2017
Amol Navathe, MD, PhD
Mitesh S. Patel, MD
The University of Pennsylvania
"The REDUCE Trial‐ Randomized trial of EHR Defaults and Using social Comparison feedback to Effectively decrease opioid prescription pill burden"
Peter Ubel, MD
Duke University
"Examining Best Practices for Factoring Out-Of-Pocket Expenses into Patients' Health Care Decisions"
Jennifer Raymond, MD, MCR
Children's Hospital Los Angeles
"CoYoT1 to California (CTC) – Telemedicine to Engage Young Adults with Diabetes"
Karen Sepucha, PhD
Massachusetts General Hospital
"Matching the right person to the right treatment: Shared decision making for high cost elective procedures"
2016 – funded in partnership with the Rx Foundation
Scott Halpern, MD, PhD
University of Pennsylvania
"Behavioral Economics Approaches to Improve Palliative Care for Critically Ill Patients"
Sophia Jan, MD, MSHP
The Feinstein Institute for Medical Research
"Long Term Care Planning for Adults with Intellectual/Developmental Disabilities"
Ateev Mehrotra, MD, MPH
Harvard University
"Just Google It: What is the Impact of Health Care Price Information Being More Accessible to Consumers?"
David Meltzer, MD, PhD
University of Chicago
"Longitudinal Effects of the Comprehensive Care Physician Program"
2015
Jeffrey T. Kullgren, MD, MPH and Eve A. Kerr, MD, MPH
University of Michigan
"Patient, Provider, and Health System Effects of Provider Commitments to Choosing Wisely"
Valerie A. Lewis, PhD
Geisel School of Medicine at Dartmouth College
"Demonstrating Methods to Integrate Clinical Care, Public Health, and Social Services with Value-Based Payment Models"
Dale Ellen Lupu, PhD MPH
George Washington University
"Implementing Shared-Decision Making with Chronic Kidney Disease: Testing its impact on improved quality of life and reduced health care costs"