Grant Opportunities
ANOTHER LOOK

Another Look: Better Health for Elders in Care Facilities will provide funding for health-related research projects that can improve the quality of care and the quality of life for the elderly population in nursing homes or other care facilities. Specifically, this program invites researchers interested in addressing a particular problem affecting the elderly population in care facilities to analyze data that already exist to address their research question. New data collection will not be allowed in this program.
This year, the Foundation welcomes all topics related to improving the health of elders in care facilities, but is particularly interested in receiving letters of intent on the following topics:
The treatment of substance abuse and dependency or other mental health conditions other than delirium and dementia
Healthcare decisions by conservators or guardians and their effects on residents of care facilities
Oral health
In 2017, the Foundation will invest approximately $750,000 in this grant program.  Our goal is to award up to six two-year projects.  To view a listing of all of the Another Look grantees click here.
Another Look Grant Announcement and LOI Instructions 
Another Look LOI Form 
Another Look Application Instructions
Another Look Application Forms

---
GREATER VALUE PORTFOLIO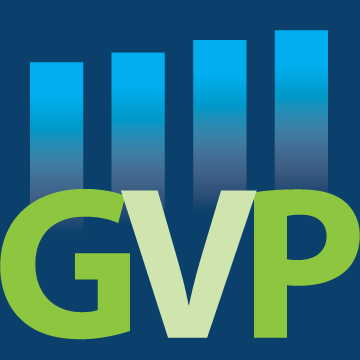 Greater Value Portfolio
The Donaghue Foundation announces its 2017 Greater Value Portfolio grant program that will fund research projects for three, four or five years with a maximum amount of $600,000 per award for the purpose of creating new approaches to achieving a higher value healthcare system. The goal of this program is to test new approaches and tools that organizations can readily use to improve the value of the healthcare they provide to their patients and communities.
Greater Value Grant Announcement & LOI Instructions 2017 
Greater Value LOI Form 2017
Greater Value Application Instructions 2017
Greater Value Application Forms 2017
Greater Value Frequently Asked Questions
---
R3 MAKING RESEARCH RELEVANT & READY! – CURRENTLY ACCEPTING LETTERS OF INTENT FOR THE 2017 CYCLE
R3 Making Research Relevant & Ready
R3 was developed to help promote knowledge created from research so that it will improve health.  In creating this program, we recognize that expertise from disciplines outside those traditionally eligible for research funding is needed for scaling, dissemination, and sustainability of evidence-based programs and practices.  It is our goal to provide researchers with financial support to access those experts, thus better positioning the health interventions to grown and be sustained following the completion of the research phase.  The R3 program is available only to current and past Donaghue grantees.
As you consider applying to this program, we have provided a few helpful tips that have been compiled by previous R3 grantees and their consultants that we thought might be helpful to you.
Make sure your agreement/contract with your consultant(s) give you flexibility if your needs change as the project unfolds
Build in time at the front end of your project to share context, language terms and get acquainted with the consultant
Realize the time is short for a reason—this project will require project & time line management. Don't apply unless you or someone on your team can play that role
Start formulating your next steps after R3 and start identifying who can help you take those steps while you are still in the R3 grant
R3 2017 Grant Announcement
R3 2017 Letter of Intent Instructions– Letters of Intent are due November 1, 2017
R3 2017 Application Instructions
R3 2017 Application Forms 
R3 2017 Consultant Listing


For question or further information, please contact the Donaghue Foundation at (860) 521-9011 or email us at r3@donaghue.org.
---
LINKING EVIDENCE AND PRACTICE (LEAP)
Linking Evidence and Practice (LEAP)
Currently, the Foundation is not accepting applications for the LEAP program.
The Donaghue Foundation allocates funds through its Linking Evidence and Practice (LEAP) portfolio to support initiatives by other organizations whose work is aligned with the Donaghue mission to fund research that will be of practical benefit in improving health.
Through LEAP, the Foundation offers sponsorship support for events and programs that connect research evidence and evidence creators with healthcare policy, health systems and practice leaders, patients and the public.  In reviewing requests for funds, Donaghue places special emphasis on programs that promote collaboration amongst diverse stakeholders to improve health or that advance the work of past and current Donaghue grantees.
As a Connecticut based philanthropy, preference for LEAP funding is given to Connecticut-based non-profit organizations; however others are invited to apply if their purpose is well aligned with LEAP's purpose.
 Funding for the LEAP portfolio is determined annually depending on the availability of funds for Donaghue's non-research activities.  LEAP will provide up to a maximum of $5000 for any single request and an itemized budget for the use of funds is required as part of the application. LEAP requests are reviewed as they are received and sponsorship decisions are made and communicated to applicants within four weeks from the time Donaghue receives a completed LEAP application.
To learn more about applying for a LEAP grant and to receive an application form, contact Nancy Yedlin via e-mail at yedlin@donaghue.org. Please note LEAP inquiry in the subject line.
To see recent examples of LEAP grants click here.
---