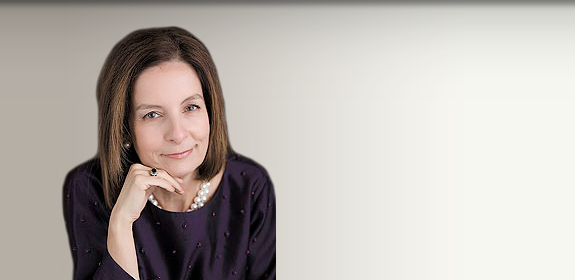 Cheryl Beck
Grant recipient, past member of review committees for the Clinical and Community Health Issues and Donaghue Investigator grant programs, current member of the Policy Advisory Committee, and Andrews Lecture participant.  Is there anyway that Cheryl Beck hasn't been part of Donaghue?
After her Clinical and Community Health Issues grant ended in 2001, Cheryl Beck, DNSc CNM, FAAN, University of Connecticut Distinguished Professor and faculty member of the School of Nursing, served on the Donaghue Investigator and Clinical and Community Health Issues scientific review committees and Donaghue's Policy Advisory Committee.  Dr. Beck earned a reputation on both review committees for always demanding high standards in the quantitative and qualitative research methods proposed in grant applications.  On Donaghue's policy committee, she's a voice for supporting junior investigators in a manner that facilitates their development so they can successfully compete for larger research grants.
Dr. Beck's research on postpartum depression has advanced the scientific knowledge of this condition and the development of instruments to measure it – instruments that are used in clinical practice today to help diagnose new mothers in a timely way so that they can get treatment.  Her international research on birth trauma in mothers and stress trauma among clinical staff when childbirth is unexpectedly difficult breaks new ground in describing how birth is experienced by both mothers and nurses.