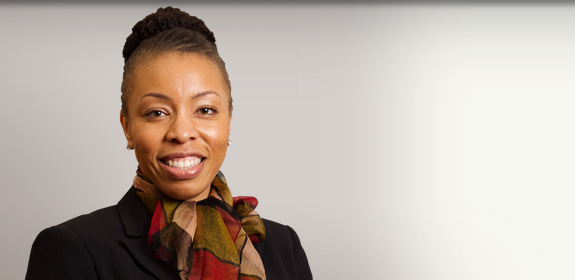 Chisara Asomugha
With seven Beyond Eureka! conferences under our belt, we know that the moderator of the panel discussion is critical to its success. The moderator expands the speakers' presentations with their own view of the topic from a local, boots-on-the-ground perspective; poses questions to the speakers that will engage them in conversation and extends the topic in important and interesting ways; while listening for the perfect segue to bring a question posed by the audience into the conversation. It's kind of like scripting, acting, and directing the play all at the same time.
For these reasons, we were so pleased that Chisara Asomugha, M.D. agreed to be the moderator for our Evaluating Risk Beyond Eureka! conference earlier this year.  Her diverse background as a pediatrician, public health policy maker, philanthropist, and minister set the platform for a terrific discussion with our speakers David Ropeik and Brian Zikmund-Fisher.
Dr. Asomugha is the former Community Services Administrator for the City of New Haven, CT.  She is now serving as the Senior Technical Adviser/Medical Officer at the Centers for Medicaid & Medicare Services' (CMS) Center for Clinical Standards & Quality.  The Center for Clinical Standards & Quality serves as the focal point and proving ground for all quality, clinical, medical science issues, survey and certification, and policies for CMS' programs across the US and its territories.
Click here to see highlights of the lively panel discussion at the past Beyond Eureka! conference.