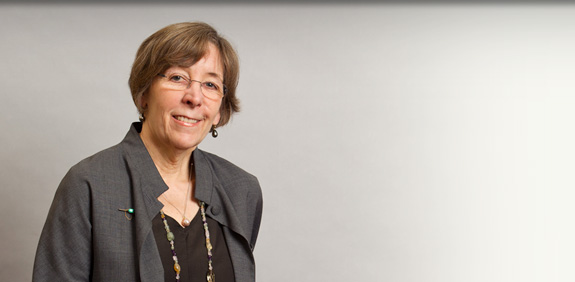 Christina Spellman
Christina Spellman and The Mayday Fund have been partners with Donaghue for over four years. After a chance meeting at a presentation on patient safety, Christina and Donaghue Trustee Lynne Garner recognized the overlapping interests between their two foundations. While The Mayday Fund's mission is exclusively focused on alleviating the incidence, degree and consequence of human physical pain, their dedication to closing the gap between knowledge and practice in the field of pain management is akin to Donaghue's mandate to fund research that will promote knowledge of practical benefit.
Small in size when the usual benchmarks are considered — endowment, number of grants made, and staff — The Mayday Fund is recognized among researchers and clinicians as a leader in the development, testing, and use of new techniques to alleviate pain. Like Donaghue, The Mayday Fund understands that in order to get real traction on closing the knowledge-practice gap, funders need to help researchers acquire the skills to bring new knowledge to the public and policy makers. Toward this goal, Mayday supports a fellowship program to coach clinicians in effective ways to interact with journalists and the media and training in policy development and leadership. For more information about the Mayday Fund, see their website.
Donaghue and Mayday's co-funded research grant supports a team of researchers and clinicians led by Robert Kerns, PhD who are testing the implementation of a stepped-model of pain management that will improve skills needed to treat pain at the primary care level; the research is being conducted with veterans served at the West Haven VA Connecticut Healthcare System. The grant, which is $880,000 over four years, began in 2010. The work done within this grant has also led to the creation of a related research project funded entirely by The Mayday Fund that seeks to determine the same research aims but for patients receiving care in a community-based federally qualified health center.