Another Look
Donaghue has decided to suspend the program for 2019. During this time, we'll focus on assessing the program in three general areas: What can Donaghue do to increase the impact of its awards? What was experience like for the stakeholders and what components of that part of the program should we retain? And what can Donaghue do to improve its support for its grantees?
In addition, we'll be reviewing the accomplishments of our grantees and developing resources that can be used to assist them in reaching non-academic audiences who have responsibility for the care of elders in facilities. We're also analyzing whether the requirements that we built into the structure of the program still make sense.
Greater Value Portfolio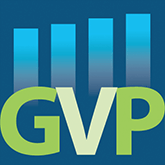 NOW OPEN
The Donaghue Foundation Greater Value Portfolio grant award program will fund research projects for two years with a maximum amount of $400,000 per award.  The goal of the Greater Value Portfolio program is to test approaches and tools that organizations can readily use to improve the value of the healthcare they provide to their patients and communities.  For 2019, the Greater Value Portfolio program will place greater emphasis on research that is closely linked to ongoing improvement initiatives that are geared to achieving greater healthcare value in organizations that deliver healthcare services. Learn More
April 30, 2019 – Letter of intent deadline
August 16, 2019 – Invited applications due
December 2019 – Grant term begins
Greater Value Grant Announcement 2019
Greater Value LOI Instructions & Form 2019
Greater Value Application Instructions 2019
Greater Value Application Forms 2019
Greater Value Frequently Asked Questions
An informational webinar that walks you through the process of applying to the Greater Value Portfolio grant program is posted below.
Greater Value Portfolio Information Webinar (video recording)
Greater Value Portfolio Webinar Slides
R3 – Making Research Relevant & Ready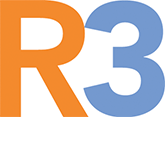 NOW OPEN
The goal of the R3 grant program is to help researchers better prepare their health interventions for adoption and use in real world settings. The R3 funds will enable the grantees to access experts in areas relevant to scaling, spread, and implementation. This award is available only to current or former Donaghue grantees. Learn More
March 15, 2019- Letter of intent deadline
June 3, 2019- Applications due
September 2019- Grant term begins
R3 Letter of Intent Instructions