Closed
Research to Improve Health for Older Adults in Long Term Care Facilities
This program provides funding for health-related research that has the near term potential to improve health, well-being, and the quality and equity of care in long term care facilities, for adults who are 65 years or older and are long term residents in nursing homes, assisted living, and other congregate care facilities.
There are two requirements of the Another Look grant program. The first is that the majority of the data analysis must use already existing datasets rather than new data that is collected for this study. Although existing data must be the primary resource for the proposed analysis, the Another Look grant program will allow researchers to allocate some grant funds to the collection of new data if it will enhance the utility of the project outcomes for improving quality and equity of care.
The second requirement is the inclusion of stakeholders from clinical, programmatic, or policy arenas on their project team to help inform the research. Stakeholders are expected to assist in defining the research question and protocols or to work with the researcher to develop products such as infographics, tool kits, or training materials that are based on the research findings and could be used by those stakeholders to improve the quality of care or quality of life for residents in long term care.
The Foundation welcomes all topics related to improving quality and equity in long-term care facilities but is particularly interested in supporting research focused on high priority issues that were identified through an environmental scan recently conducted by the Foundation. These high priority topics are:
Improving the quality and availability of palliative, end of life, and hospice care
Evaluating the impact of innovations in workforce roles and expertise on quality of life for residents and staff
Assessing the role of family members and informal caregivers on resident quality of life
Reducing the negative effects of isolation and loneliness on resident health and well-being
Addressing racial, ethnic, gender, or income disparities in care quality or health outcomes
Addressing the specialized care needs of resident populations with developmental disabilities, serious mental illness, or addiction
In all programs, the Foundation requires applicants to demonstrate that they have reviewed their research questions, protocols, sampling, and data analyses to ensure that they do not inadvertently mask or exacerbate racial, ethnic, or gender health inequities. The external review committee evaluating letters of intent and applications to this program will include experts from both the academic and practice and policy communities.
In 2023, the Foundation will invest a total of approximately $750,000 in this grant program and expects to make four or five awards. Projects may be up to two years in length.
Who May Apply
This program is open to PhD (or equivalent) investigators at tax-exempt research institutions in the United States. In order to receive the award, the applicant must demonstrate how their research question is important to stakeholders in the policy or delivery arena and propose a rigorous research design. Stakeholder organizations cannot be the applicant organization.  Grantees may use this award to augment funding for a project already funded through another grant.
Eligibility Requirements for Applicant Organizations
The applicant organization must be a 501(c)3 research institution. Donaghue requires that the applicant organization has adequate infrastructure to ensure:
the ethical conduct of research, protection of research participants, and appropriate data protections
financial monitoring of grant awards and administering any related subcontracts
resources to assist the principal investigator with dissemination activities
Additional material may be requested at the letter of intent stage from applicants whose organization doesn't have evidence of these capacities on their website.
Application Process
The application process will have two phases. Phase 1 is a letter of intent.  After reviewing all letters of intent, we begin Phase 2 by inviting some applicants to complete a more substantial application.
Please be advised that our letter of intent submission process has changed. All LOIs will be submitted through our online submission portal powered by: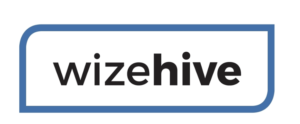 The LOI submission portal can be accessed by clicking here. Emailed submissions will not be accepted.
---
Application Timeline
March 27, 2023              Letter of intent deadline
June 22, 2023                Applications due
January 1, 2024             Grant term begins
If you have any questions, you may contact Shamira Chappell, Program Coordinator, at chappell@donaghue.org.
---
How To Apply
Another Look 2023 Grant Announcement
Another Look 2023 LOI Instructions
LOI Submission Portal Instructions
Another Look 2023 Application Instructions
Awardees
2022
Michael L. Barnett, MD, MS
Harvard University
Stakeholder organization: American Medical Directors
Association (AMDA) – The Society for Post-Acute and
Long-Term Care Medicine
"Understanding Specialty Care Delivery for High-Need Nursing Home Residents with Serious Mental Illness and
Developmental Disabilities"
Howard B. Degenholtz, PhD
University of Pittsburgh
Stakeholder organization: Pennsylvania
Department of Human Services, Office of Long-Term Living
"Effect of Medicaid Managed Care on Behavioral Health"
Alisha Johnson, PhD
University of Missouri
Stakeholder organization: VOYCE
"Describing advanced practice nurses' influence on improved nursing home outcomes"
Jeffrey E. Stokes, PhD and Danielle Waldron, PhD
University of Massachusetts Boston
Stakeholder organization: The Arc of Massachusetts
"Loneliness, Living Arrangements, and Health among Older Adults with Developmental Disabilities in Long-Term Care"
2021
Anil Makam, MD, MAS
University of California, San Francisco
Stakeholder organization: National Association of Long-Term Hospitals
"Recovery After Transfer to a Long-Term Acute Care Hospital for COVID-19 (RAFT COVID) among Older Adults"
2020
Katherine Abbott, PhD
Miami University, Scripps Gerontology Center
Stakeholder organization: American Health Care Association/National Center for Assisted Living
"The Impact of Person-Centered Care on Nursing Home Quality"
Francesca Falzarano, PhD
Joan & Sanford I. Weill Medical College of Cornell University
Stakeholder organization: LeadingAge LTSS Center @UMass Boston
"Communication Among Family and Formal Caregivers"
Jasmine Travers, PhD and Jason Falvers, PhD
New York University, Rory Meyers College of Nursing
Stakeholder organization: Leading Age
"Neighborhood Socioeconomic Disadvantage and Nursing Home Outcomes"
Chiang-Hua Chang, PhD and Ana Montoya, MD
University of Michigan, Division of Geriatric & Palliative Medicine
Stakeholder organization: Michigan Department of Health and Human Services
"Transfer Trauma in Nursing Home Long-Term Care Residents"
Helena Temkin-Greener, PhD, MPH"
University of Rochester
Stakeholder organization: American Health Care Association and National Center for Assisted Living
"End-of-Life Care in Assisted Living Communities"
Diana L. White, PhD
Portland State University, Institute on Aging
Stakeholder organization: Department of Human Resources, Aging and People with Disabilities Division
"Multiple Views of Quality in Long Term Care"
Verena R. Cimarolli, PhD
Leading Age, LTSS Center @UMass Boston
Stakeholder Organization: Wellspring Lutheran Services, WeCare ConnectTM
"The Impact of COVID-19 in Nursing Homes"
Kali Thomas, PhD"
Brown University
Stakeholder organization: National Association for Regulatory Administration
"Examining Disparities in Outcomes for Duals in Assisted Living"
2018
Paula Carder, PhD
Portland State University
Stakeholder organization: Oregon Department of Health Services
"Measuring Quality through Complaints and Inspections Data"
Gayle Doll, PhD and Maggie Syme, PhD
Center on Aging and Geriatrics, Kansas State University
Stakeholder organization: Kansas Department for Aging and Disability Services
"Resident and Institutional Outcomes of Person Centered Care: A Longitudinal Evaluation of the Promoting Excellent Alternative in Kansas Nursing Homes"
Verena R. Cimarolli, PhD
The New Jewish Home
Stakeholder organization: LeadingAge
"A Geriatric Substance Abuse Recovery Program"
Lindsay Peterson, PhD
School of Aging Studies, South Florida University
Stakeholder organization: The National Consumer Voice for Quality Long-Term Care
"Finding the Consumer's Voice: Nursing home complaints"
Lara Dhingra, PhD
Metropolitan Jewish Home
Stakeholder organization: LeadingAge New York
"Race, Ethnicity and Pressure Ulcers in Nursing Homes"
2017
Laura Hatfield, PhD
Harvard School of Medicine
Stakeholder organization: Continuing Life LLC
"Using Telemedicine to Reduce Hospital Transfers"
Carolyn Thorpe, PhD, MPH
University of Pittsburgh School of Pharmacy
Stakeholder organization: UPMC Senior Communities
"De-prescribing of Anti -dementia Medications"
2016
Donovan Maust, MD
University of Michigan
"Unintended Effects of Antipsychotic Reduction in Nursing Homes"
Stakeholder Organizations: Centers for Medicare and Medicaid; Michigan Great Lakes Chapter of the Alzheimer's Association
Helen Temkin-Greener, PhD
University of Rochester
"Improving the Quality of Mental Health in Nursing Homes"
Stakeholder Organization: Finger Lakes Health System Agency
Kenneth Bookvar,MD
The New Jewish Home Research Institute on Aging
"Adverse Effects of Diuretics in Nursing Home Residents with Dementia"
Stakeholder Organization: Continuing Care Leadership Coalition and Greater New York Hospital Association
David C. Grabowski, PhD
Harvard Medical School
"The Impact of Enhanced Primary Care in Nursing Homes" Stakeholder Organization: OptumCare
Carrie H. Colla, PhD
Geisel Medical School at Dartmouth
College
"Transforming Nursing Home Care Under the ACO Model"
Stakeholder Organization: Federal  Coordinated Health Care Office
2015
Marie Boltz, PhD and Jane Flanagan,
PhD
Boston College
"Post-Acute Outcomes in Nursing Home Residents with Dementia"
Stakeholder Organization: Massachusetts Office of Elder Affairs
Susan H. Busch, PhD
Yale School of Medicine
"Reducing Inappropriate Use of
Anti-Psychotic Medications in Nursing Homes"
Stakeholder Organization: Connecticut State Department on Aging
Andrew B. Cohen, MD, PhD
Yale School of Medicine
"End-of-Life Care for Nursing Home
Residents with Guardians"
Stakeholder Organizations: The Mary Wade House and the Office of Guardianship and Elder Services, Washington State Administrative Office of the Court
Stephen Crystal, PhD
Rutgers University
"Data Driven Quality Improvement for Safer Dementia Care in Texas"
Stakeholder Organization: Texas Department of Aging and Disability Services
Lara Dhingra, PhD
Metropolitan Jewish Health System
"Institutional Special Needs Plans and Hospice in Nursing Homes:  Prevalence and patterns"
Stakeholder Organization: Hospice and Palliative Care Association of New York State
Sean Jeffrey, PharmD
University of Connecticut
"Preventing Medication-Associated
Delirium"
Stakeholder Organization: Department of Geriatric Medicine, Hartford Hospital
Mark S. Lachs, MD
Weill Cornell College of Medicine
"Annual Prevalence of Resident-to-Resident Mistreatment"
Stakeholder Organization: 1199SEIU/League Training and Employment Fund
Pamela Nadash, PhD
University of Massachusetts
"Nursing Home Satisfaction Measures: What is their relationship to quality"
Stakeholder Organization: National
Consumer Voice for Quality Long-Term Care
Jennifer Perloff, PhD
Brandeis University
"Accountable Care: Impact on nursing home services"
Stakeholder Organization: Hebrew
SeniorLife
2014
Jennifer Gaudet-Hefele, PhD
The Heller School for Social Policy and Management, Brandeis University
Stakeholder organization: Massachusetts Senior Care Foundation
"Chasing Medicare: Impact of Post Acute Specialization"
Joseph T. Hanlon, PharmD
University of Pittsburgh
Stakeholder organization: University of Pittsburgh Medical Center Senior Communities
"Cumulative CNS Medication Dosage and Serious Fall Injuries"
Yue Li, PhD
University of Rochester Medical Center Stakeholder organization: Finger Lakes Health Systems Agency "Reducing Avoidable Hospital Uses from Nursing Homes"
Kimberly Van Haitsma, PhD
The Pennsylvania State University
Stakeholder organization: The Pennsylvania Culture Change Coalition
"Assessing Resident preferences to advance person centered care"
2013
Lisa Barry, PhD
University of Connecticut Health Center
Stakeholder organization: Connecticut Department of Mental Health and Addiction Services and Department of Corrections
"A Community-Based Skilled Nursing Facility for Difficult-to-Place Residents"
Randi Berkowitz, MD
Commonwealth Care Alliance
Stakeholder organization: Northeast University
"Skilled Nursing Facility Shared Savings Plan"
Lew Lipsitz, MD
Beth Israel Deaconess Medical Center Stakeholder organization: Fourteen nursing homes in Massachusetts and Maine
"Evaluating the ECHO-AGE: Remote
Video-Consultations for NHS"
Joann Reinhardt, PhD
Jewish Home Lifecare
Stakeholder organization: Excellus
BlueCross BlueShield
"Improving End of Life Care in a Nursing Home"
Jennifer Tjia, MD
University of Massachusetts Medical School
Stakeholder organization: Massachusetts Senior Care Foundation
"Evaluating an Elder Care Resident
Intervention"