Making Research Relevant & Ready
The Patrick and Catherine Weldon Donaghue Medical Research Foundation provides grants for medical research of practical benefit.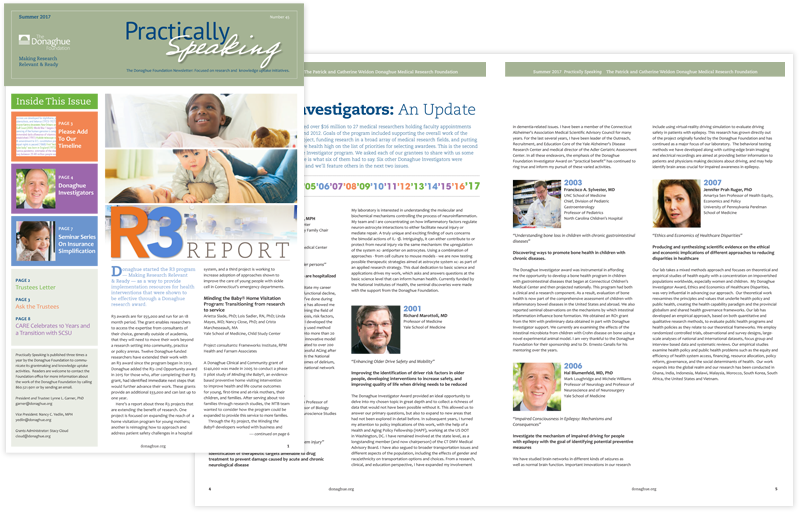 Stay connected to the latest news and updates from The Donaghue Foundation.
See important dates in medical science and health care, the lives of the Donaghue family, and the Donaghue Foundation.
FOLLOW US ON SOCIAL MEDIA