Exploring New Frontiers in Healthcare: Highlights from the 2023 AcademyHealth Annual Research Meeting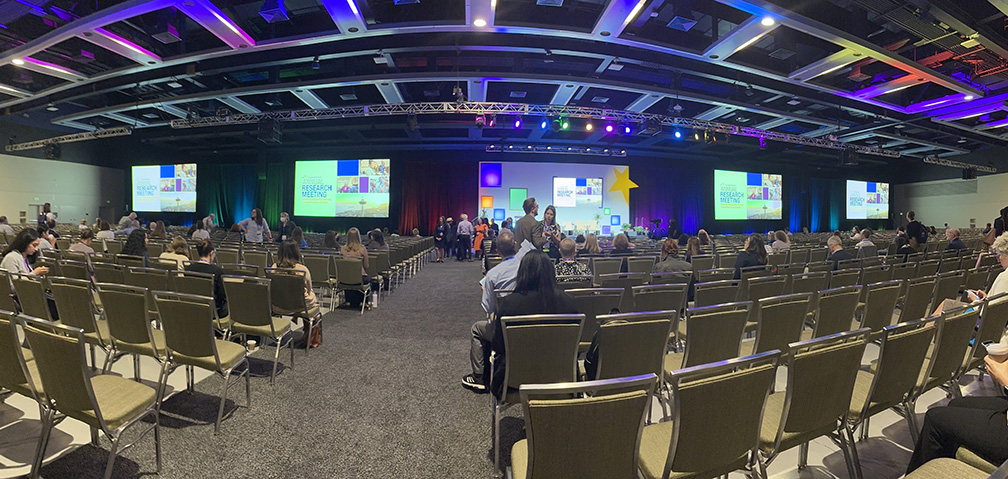 The 2023 AcademyHealth Annual Research Meeting (ARM) brought together a diverse group of experts, researchers, policymakers, and stakeholders to discuss the latest advancements, challenges, and opportunities in healthcare. This premier event served as a platform for exchanging knowledge, sharing innovative ideas, and shaping the future of healthcare. The ARM showcased the breadth and depth of innovation in healthcare research. From addressing health equity to harnessing the power of artificial intelligence (AI), embracing open science, and exploring innovations in health services, the meeting demonstrated the collective commitment to advancing healthcare knowledge and improving patient outcomes. The insights, collaborations, and discussions sparked at the ARM meeting will undoubtedly shape the future of healthcare research and inform policies aimed at creating a more equitable, efficient, and patient-centered healthcare system.
Key Themes and Highlights
Advancing Health Equity:
One of the prominent themes at the 2023 ARM meeting was the pursuit of health equity. Presentations and discussions emphasized the importance of addressing healthcare access, quality, and outcomes disparities. Researchers delved into strategies to ensure equitable representation in research, engage diverse communities, and improve health outcomes for marginalized populations. Thought-provoking sessions highlighted the role of social determinants of health, the impact of implicit bias, and the need for inclusive and culturally sensitive care.
Harnessing the Power of Artificial Intelligence:
Artificial Intelligence (AI) emerged as a transformative force in healthcare. Experts showcased innovative applications of AI, such as machine learning algorithms for early disease detection, predictive analytics for personalized treatment plans, and natural language processing for efficient data analysis. Discussions revolved around ethical considerations, data privacy, and the integration of AI into clinical practice. The potential of AI to revolutionize healthcare delivery, enhance patient outcomes, and drive precision medicine was a key focal point.
Embracing Open Science:
Open Science, characterized by transparent, collaborative, and accessible research practices, garnered significant attention at the 2023 ARM meeting. Presenters highlighted the value of data sharing, reproducibility, and replicability in advancing scientific discovery. Discussions centered on promoting open-access publications, fostering interdisciplinary collaborations, and leveraging technology platforms for data sharing. The meeting showcased innovative initiatives, including open-source tools and platforms, that promote a culture of openness and collaboration in research.
Innovations in Health Services Research:
The ARM meeting provided a platform to explore groundbreaking research in health services. Presentations delved into novel approaches to healthcare delivery, quality improvement, and cost-effectiveness analysis. Experts shared insights on value-based care models, patient-centered outcomes research, and the use of real-world evidence to inform policy decisions. Discussions on innovative payment models, digital health interventions, and the integration of behavioral health and primary care showcased the dynamic nature of health services research.