Ask the Trustees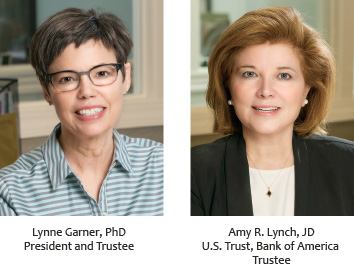 Q:
Your website says that the Another Look: Better Health for Older Adults grant program was closed in 2019. What's happening with it in 2020?
A:
We're so glad that you asked! We spent last year reviewing the research and policy landscape in the field of long-term care, and we've decided to re-start the program with a few modest changes.
While we are aware of recent trends that are shifting the delivery of long term care services to home and community-based settings and recognize the benefits these approaches offer, we've concluded that a focus on improving the quality and delivery of care in care facilities is still very much needed. Therefore, services within care facilities will continue to be the focus of the Another Look grant program.
The two key elements of the past program remain — reliance on the use of previously collected data for the research being conducted and the inclusion of stakeholders from clinical, programmatic or policy arenas to help inform the research. In addition, the Another Look program will now allow researchers to allocate grant funds to the collection of new data if it will enhance the utility of the project outcomes to improve quality in care facilities. Also, applicants will be asked to provide more information on the role of the stakeholders with whom they will be collaborating on the project.
A program announcement and instructions for submitting a letter of intent and, if invited, an application will be available on the Foundation's website in February.