Application Reviews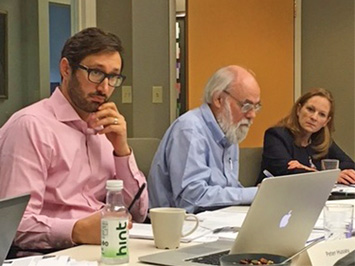 Donaghue has recently been considering its process for how applications to its Greater Value Portfolio grant program are conducted. From those discussions, the following guiding principles were articulated:
One of the most important responsibilities of the Donaghue Foundation is to ensure that every application to its grant programs receives a thorough and fair review of its merits and its potential contributions to improving health. Therefore, we strive to conduct a review process that is equitable, based in expertise, transparent, accessible, and efficient.
1. The process is equitable to all applicants. Every applicant gets the same opportunity to describe their proposed work. This means, among other things, that we do not allow additional material to be submitted after a deadline and deadlines are uniformly observed.
2. Our reviewers have the required expertise to evaluate the applications, and the review process is based on written standards. Reviewers thoughtfully engage with the substance of the proposal and base their critiques and scores on only the considerations that are specified for each grant program. The collective review committee will have broad expertise in the fields related to the grant program and to the implementation and use of the knowledge being created, and Donaghue will recruit reviewers who are respected in their field and who observe the Foundation's conflict of interest policy.
3. We are transparent as to components of the review process and timelines. All necessary grant materials and a description of how we review applications are published on our website.
4. We are accessible to applicants and reviewers throughout the application and review process. We will strive to answer all questions that we receive about the grant program and review process in a timely way and circulate the answers, where it makes sense, to other applicants or reviewers.
5. We make the process to submit an application and to review an application as efficient and straightforward as possible. We know that our applicants and reviewers have many demands on their time, so we work to structure a process that provides the needed information without extraneous requirements.
For a complete description of how we review our applications, go to the Grant Opportunities page on donaghue.org.