Donaghue Supports AcademyHealth Group on Low-Value Care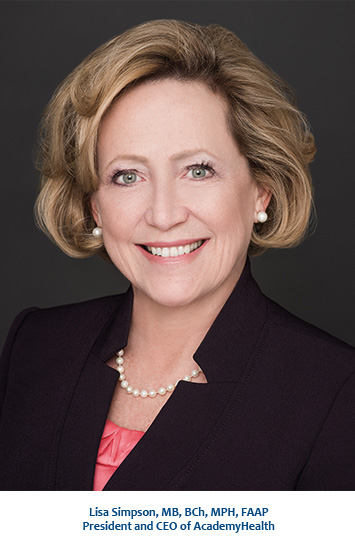 Donaghue has made a grant award to AcademyHealth to help fund their Research Community on Low-Value Care for the next two years. The $130,000 award will help support the low-value care research activities through December 2020. The Community is also funded by the ABIM Foundation, which has supported AcademyHealth's initiative to address low-value care since 2016. ABIM Foundation is the architect of the Choosing Wisely© campaign that encourages conversations between medical practitioners and patients to help patients choose care that is supported by good evidence, not duplicative, and reduces potential harm.
The purpose of the Community is to promote the development and adoption of evidence regarding the deleterious effects of low-value health care on patients and on our health care system more broadly. Specifically, the Community:
Fosters connections, communication, and collaborations among researchers and end-users with an interest in reducing low-value care;
Facilitates exchange of information on new evidence, research methods, and funding opportunities;
Identifies and spurs dialogue on shared challenges and key priorities for strengthening research, practice, and policy; and
Helps generate new collaborations for extramurally funded research.
AcademyHealth is the country's leading organization to support health services research through collaborative work among researchers, policy makers and funders. Many of its accomplishments are done through member-driven communities and interest groups, such as the Research Community on Low-Value Care.
The Community is supported by an advisory group comprised of individuals and organizations known for their leadership in efforts to improve health care through the reduction in low-value practices. Current members are Scott Bane, JD, MPA, John A. Hartford Foundation; Jose Benuzillo, MS, MA, Kaiser Permanente Center for Health Research; Diana Buist, PhD, MPH, Kaiser Permanente Washington Health Research Institute; Jason Doctor, PhD, University of Southern California; Emmy Ganos, PhD, Robert Wood Johnson Foundation; Romana Hasnain-Wynia, MS, PhD, Denver Health; Sameer Saini, MD, MS, University of Michigan; and Janice Tufte, Hassanah Consulting.
The advisory committee has chosen two topics to guide two thematic working groups within the Community for the next year. One thematic working group will focus on the potential that new and emerging technologies have for reducing or exacerbating low-value care. The other working group will focus on how low-value care is experienced by African-American and Latino patients, two groups that have historically been underserved. These thematic working groups will conduct an in-depth review of the topics, which could include synthesizing research findings, conducting environmental scans of current research efforts, or developing policy recommendations.
In addition, the Research Community will sponsor a series of four webinars over the next year on a variety of topics relating to understanding and addressing low-value care. The topics will cover both specific dimensions of low-value care, such as de-implementation efforts among senior populations and methodological concerns, including both a focus on qualitative research and the use of electronic health data.
"The Research Community on Low-Value Care brings together health services researchers, policymakers, patients, health system leaders, and funders to identify and address the varied and evolving issues related to the delivery of low-value care across the U.S. health system. Now a community of over 300 members, we invite others to join, to lend their expertise and become part of this learning community. We'll bring the community together after next year's AcademyHealth Annual Research Meeting to explore the latest evidence around low-value care and identify priorities for future research in this area," explains Lisa Simpson, MB, BCh, MPH, FAAP, President and CEO of AcademyHealth. "Our goal is to accelerate the quantity and quality of research on low-value care as well as its translation into effective practice in health systems."
Donaghue's award to AcademyHealth complements its Greater Value Portfolio grant program. Within the GVP grant program, Donaghue has committed $7.5 million for 15 awards that advance promising approaches to achieve a higher value healthcare system. The Foundation's support to AcademyHealth is meant to encourage researchers and others working in this arena and enables Donaghue to stay current on the latest thinking about how to address this complex issue.
To learn more about the Research Community on Low-Value Care, go to https://www.academyhealth.org/about/programs/advancing-research-reduce-low-value-care/research-community-low-value-care or contact Marya Khan at AcademyHealth. To learn more about the Donaghue Foundation's Greater Value Portfolio grant program, go to https://donaghue.org/grant-opportunities/greater-value-portfolio/.